RV Storage & Sheds:


Steel Frame Kits

® offers RV Storage------ from 1 camper shell to a 1,000 units


Welcome to the ULTIMATE TOY STORAGE! Our comprehensive collection of RV Storage Units and Sheds for every big boy toy.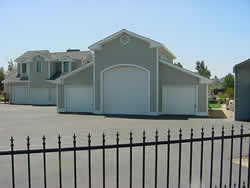 RV Storage and Garage keep llocal Bulding Departments and that HOA happy
We make it easy to attractively house your toys. Our kits are tailored for the do-it-yourselfer and professional contractors alike. From tube framing storage sheds to commercial lots, we have the experience and solution to your building needs.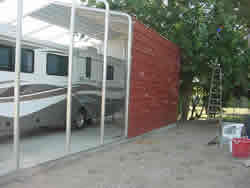 Freight is always included to your job site---- Stamped Engineered Drawings and Stamped Calculations available for all buildings purchased through Steel Frame Kits Distributors and Dealers Building.
Considering starting an RV Storage business? Talk to us!!!!! There is a shortage of quality RV Storage in the USA.
We have INVESTOR Programs ready to go!!! All real estate orientated - Full Turnkey Programs, Your Land or Ours.
Materials only or we will put it up with a complete management program in place.
SHIPPING WORLDWIDE---WE WILL SHIP THESE BUILDINGS ANYWHERE IN THE WORLD----- International inquiries will be processed through Ex-Im Bank regional offices in Newport Beach, CA --- Lodged Letter's of Credit Only.